Our Core Values
We specialize in the products that encourage biodiversity and health soil and water.
Manufacturing the highest quality natural and no chemical products, caring about our communities and environment.


supports sustainable farming that respects
the environment and minimizes the use of pesticides and fertilizers, contributes to produce more health and natural foods, enchances excellent communication between growers, dealers and retail stores in order to constantly improve quality and service.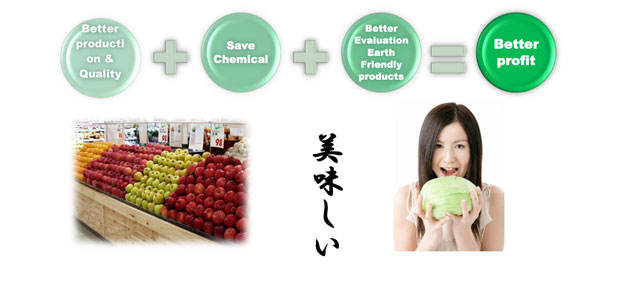 Meets Our High
Quality Standard
Japanese Craftsman's work can manufacture in using
the slow food traditional technology fermention,
such as sake, miso, and soy sauce, handed down more from ancient times.
Logistics

For global markets, highly developed and efficiently managed to ensure timely delivery, providing a consistent supply of quality products to worldwide customers.
| | |
| --- | --- |
| Our People | Our success in developing enduring relationships that enable us to grow as an organization in global agri-business. |
CONTACT to GREENERS CO., LTD.

For more information on Agri Organica where to purchase it, contact the office.

3-8-52 Shinkitajima Suminoe Ku Osaka Japan Email Greeners Co., jp. organica@wing.ocn.ne.jp or Call +81-66115-4330